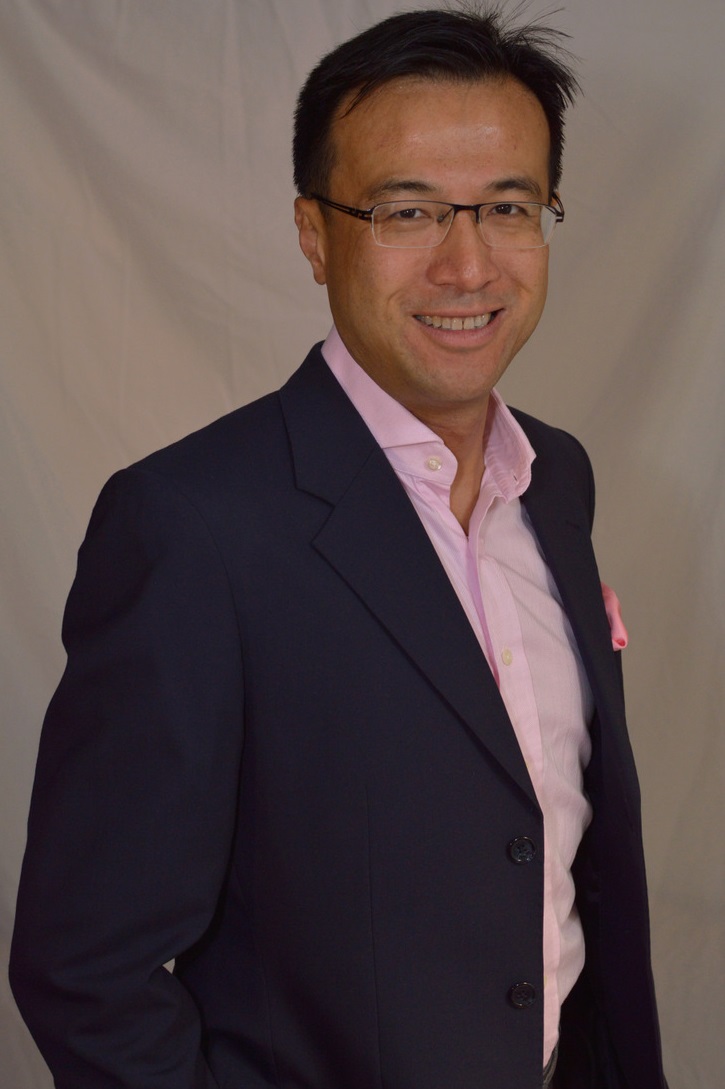 I am an Associate Professor of Finance at the London campus of ESCP Europe Business School. I have lectured executives and post-graduate level students in top business schools among them ESCP Europe Business School, Cambridge Judge Business School, Vlerick Business School, Aalto Executive Education as well as companies including YIT, Rexam, China Merchant Securities, France Telecom, Yahoo!, Indian Oil, and Indian Railway.
These lectures and speeches brought me to different countries including Austria, China, Croatia, Finland, France, Norway, Romania, Russia, Serbia, Saudi Arabia, Singapore, Syria, Tunisia, the UK, and the US. My approach to the subject of finance and economics tends to emphasise the applications of concepts, and, as a result, often receives accolade from students especially the executives.
My teaching approach also reflects his industry experience. Before joining academia, I worked in mergers and acquisitions at Schroders, Citibank and Lazard Brothers in Montréal and New York. I also worked in London as a consultant at Ernst & Young focusing on UK financial services. Additionally, as an independent consultant, I advised Shell International, F&C Asset Management, Alliance Boots, Alitalia as well as a Cambridge University-based biotech start-up.
Alongside with my on-going advisory activities with supra-national organisations including the European Parliament and the European Commission, I have been providing commentaries on the latest current affairs and market developments in numerous blogs as well as published my views in The Economist and the Financial Times. I have been interviewed on radio in China and Korean and television shows on CCTV, Channel 2 of Greece, France 24 and NHK. I have also been invited to act as a keynote speaker at various events in India, Norway, Qatar and UK.
In addition to my current appointment as an associate professor, I am currently Head of Competitiveness Studies at i7 Institute for Innovation and Competitiveness, an academic think-tank based in Paris and London. Moreover, I am faculty of the Microeconomics of Competitiveness Curriculum developed by the Institute for Strategy and Competitiveness at Harvard Business School.
I was chosen in May 2013 as "Professor of the week" by the Financial Times for the FT Lexicon.
I obtained my doctoral degree from the Judge Business School, University of Cambridge, UK. I also hold a Master of Arts in Corporate Strategy and Governance from the University of Nottingham, UK, and a Master of Economics from the Universität des Saarlandes, Germany. I earned my Bachelor of Arts in German and Economics from the Western University, Canada.
關於謝慈銘
本人目前於巴黎歐洲管理學院(ESCP Europe)倫敦校區擔任金融系副教授一職。此外,本人曾於諸如英國劍橋大學賈吉商學院(Cambridge Judge)、荷蘭弗拉瑞克商學院(Vlerick)、芬蘭阿爾托經管學院(Aalto Executive Education)等世界知名商學院,及YIT、雷盛(Rexam)、中國招商證券(China Merchant Securities)、法國電信(France Telecom)、雅虎(Yahoo!)、印度石油(Indian Oil)、印度鐵路(Indian Railway)等企業為研究生和職業經理人提供專業指導。
上述執教及演講經歷令本人有機會到訪諸多國家,如奧地利、中國、克羅地亞、芬蘭、法國、挪威、羅馬尼亞、俄羅斯、塞爾維亞、新加坡、沙特阿拉伯、敘利亞、突尼斯、英國以及美國。對於金融及經濟學的研究方法,本人主要側重於商業理念之應用。也正 因如此,本人常受到學生,尤其是職業經理人的推崇。
與此同時,本人之教學方法亦反映本人的職業經歷。在投身學術生涯前、本人曾在施羅德銀行 (Schroders)、花旗銀行(Citibank)和拉紮德銀行(Lazard Brothers)專門從事合併與收購業務。本人亦曾於倫敦的安永公司(Ernst & Young)擔任諮詢顧問一職,負責其在英國的金融业务。此外,作為一名獨立顧問、本人亦曾於殼牌公司(Shell International)、F & C資產管理公司(F & C Asset Management)、聯合博姿公司(Alliance Boots)、義大利航空公司(Alitalia)、以及劍橋大學下屬生物科技公司承擔顧問之職。
除了在歐洲議會和歐盟委員會的顧問服務之外,我也在金融時報、經濟學人、英國衛報及眾多博客上提供最新的時事評論和市場發展。我曾在中央電視台、希臘、法國24和NHK的電視節目與及中國和韓國電台上發表個人意見。我也被邀請作為主講嘉賓在印度、挪威、卡塔爾和英國的各種活動。
本人現身兼副教授職位之時,亦在一個積極活躍於巴黎和倫敦的學術智庫—i7創新與競爭力研究所(i7 Institute for Innovation and Competitiveness)旗下競爭力研究部門擔任負責人之職。此外,本人亦為哈佛商學院戰略與競爭力學會(Institute for Strategy and Competitiveness at Harvard Business School)"競爭力微觀經濟學"(Microeconomics of Competitiveness Curriculum)之理事。
本人有幸於2013年5月被"金融時報"評選為"周度最佳教授"。
至 於本人之教育經歷,本人於英國劍橋大學賈吉商學院(Judge Business School)獲得博士學位。於英國諾丁漢大學(the University of Nottingham)獲得企業戰略與管理碩士學位,並於德國薩爾大學(Universität des Saarlandes) 獲得經濟學碩士學位。於加拿大西安大略大學(Western University)獲得德語與經濟學學士學位。
关于谢慈铭
本人目前于巴黎欧洲管理学院(ESCP Europe)伦敦校区担任金融学副教授一职。此外,我曾在诸如剑桥大学贾吉商学院(Cambridge Judge)、荷兰弗拉瑞克商学院(Vlerick)、芬兰阿尔托经管学院(Aalto Executive Education)等世界知名商学院,以及YIT、雷盛(Rexam)、中国招商证券(China Merchant Securities)、法国电信(France Telecom)、雅虎(Yahoo!)、印度石油(Indian Oil)、印度铁路(Indian Railway)等全球知名企业为研究生和职业经理人提供专业指导。
上述执教及演讲经历使得我有幸到访诸多国家,如奥地利、中国、克罗地 亚、芬兰、法国、挪威、罗马尼亚、俄罗斯、塞尔维亚、新加坡、沙特阿拉伯、叙利亚、突尼斯、英国以及美国。对于金融及经济学研究方法、我主要侧重于商业理念的应用。正 因如此、我常常受到我的学生、尤其是职业经理人的推崇。
与此同时,我所采用教学方法也能很好地反映我的职业经历。在投身学术生涯之前,我曾 在施罗德银行(Schroeders)、花旗银行(Citibank)和拉扎德银行(Lazard Brothers)专门从事企业合并与收购业务。我亦曾在伦敦的安永公司(Ernst & Young)担任咨询顾问,负责其在英国的金融业务。此外,作为一名独立顾问,我还曾为壳牌公司(Shell International)、F & C资产管理公司(F & C Asset Management)、联合博姿公司(Alliance Boots)、意大利航空公司(Alitalia),以及剑桥大学下属的生物科技公司提供专业咨询服务。
除了在欧洲议会和欧盟委员会的顾问服务之外,我也在金融时报、经济学人、英国卫报及众多博客上提供最新的时事评论和市场发展。我曾在中央电视台、希腊、法国24和NHK的电视节目与及中国和韩国电台上发表个人意见。我也被邀请作为主讲嘉宾在印度、挪威、卡塔尔和英国的各种活动。
我在身兼副教授职位的同时,还在一个积极活跃于巴黎和伦敦的学术智库—i7创新与竞争力研究所(i7 Institute for Innovation and Competitiveness)旗下竞争力研究部门担任负责人职务。此外,我还是哈佛商学院战略与竞争力学会(Institute for Strategy and Competitiveness at Harvard Business School)"竞争力微观经济学"(Microeconomics of Competitiveness Curriculum)的理事。
我有幸于2013年5月被"金融时报"评选为"周度最佳教授"。
至 于我的教育经历,我在英国剑桥大学贾吉商学院(Judge Business School)取得博士学位。在英国诺丁汉大学(the University of Nottingham)获得企业战略与管理硕士学位,并在德国萨尔大学(Universität des Saarlandes)获得经济学硕士学位。在加拿大西安大略大学(Western University)获得德语与经济学学士学位。
Read More